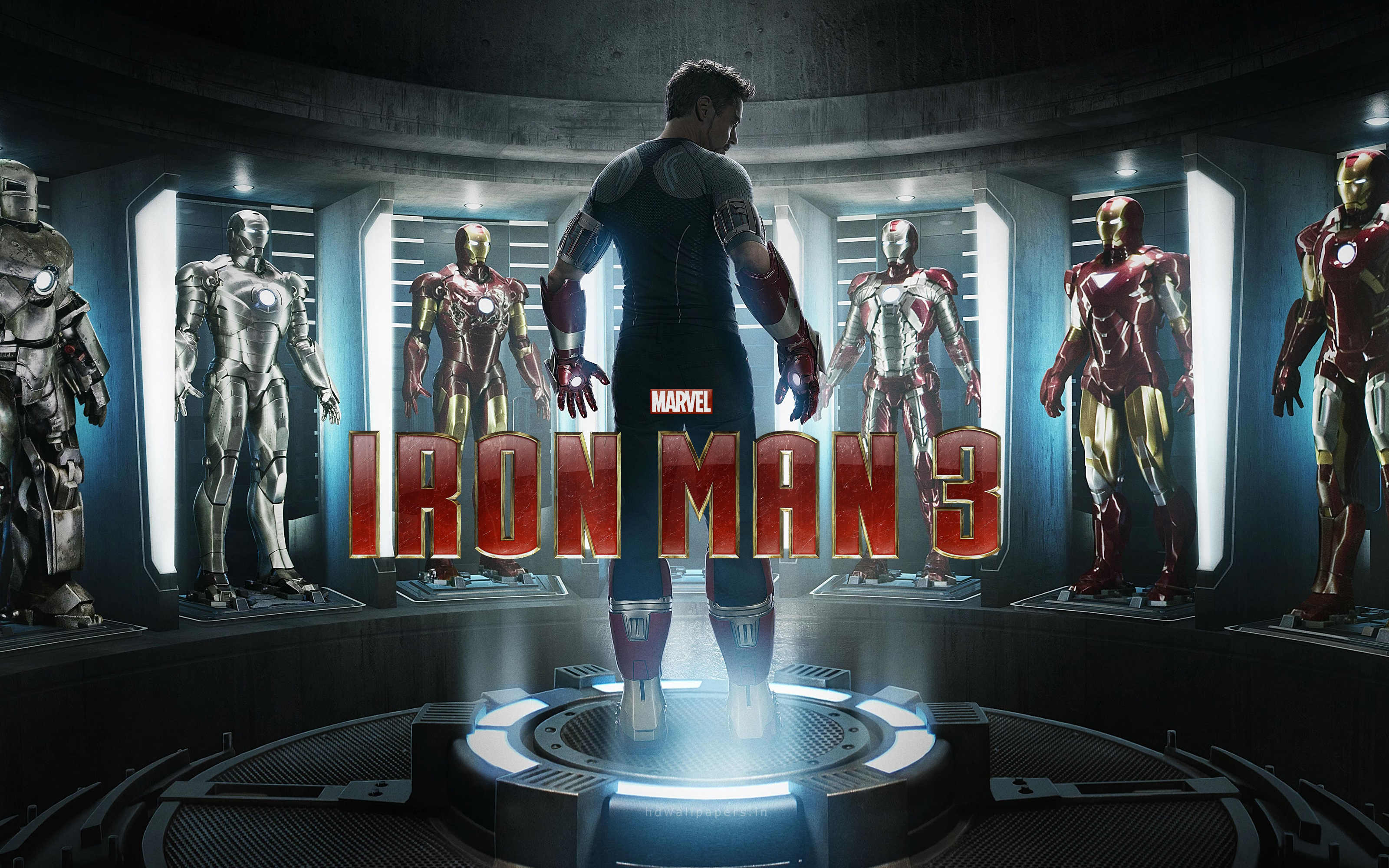 When the first Iron Man movie hit theaters back in 2008, it brought to life the witty, fascinating, womanizing Tony Stark (Robert Downey Jr.), a billionaire philanthropist living a life that lacked true purpose. Over the course of the first movie his origin story was slowly unraveled in a sure-handed and well paced manner, keeping personal relationships and moral challenges at the forefront of its explosive experience. The sequel, released two years later, did the opposite, trading substance for eye-candy and cleverness for pretentiousness. Let it be known that director Shane Black's Iron Man 3 takes the right path by trying to recapture what the first movie brought. His efforts go into harnessing real human motivations and political scapegoats to fashion a consistently themed, exciting, and surprisingly funny movie experience that viewers of all ages can enjoy. The problem is that sometimes just trying isn't enough.
The set-up this time involves Tony Stark's re-entrance into real life after the New York ordeal that took place in last year's The Avengers movie. Tony is suffering from anxiety attacks and extreme sleep loss. In a moment of confession to his wife, Pepper Potts (Gwyneth Paltrow), he says, "Nothing's been the same since New York. You experience things, and then they're over. I can't sleep, and when I do I have nightmares."
During his coping period, Tony's personal life is unceremoniously disrupted by a surprise attack from a new villain. Ominously named The Mandarin, this illusive terrorist poses a great threat to the people of the world which is demonstrated by unsolvable bombings and rampant mass media control, with The Mandarin himself taking full claim. To make matters worse for Tony, a ghost from his past thinks it's the perfect time to come haunting back, with a manipulative vengeance in mind. When these two forces collide, Mr. Stark sets out on a quest for revenge, which ultimately leads to self discovery and revelation about his purpose in life.
The story certainly has more depth than the previous installment in the series, but in the end, Iron Man 3 is something of a one trick pony. I won't spoil it here, but nothing is quite as it seems on the T.V. screens of America. Unfortunately, this one -and only- major plot twist leads to more comedic happenings than meaningful confrontations. While the rest of the plot does stay very loyal to the comic books in story related matters like pacing and action, it absolutely crumbles in its quality of dialogue and absurd, cliché-embracing predictability. This is somewhat saved by the phenomenally timed blitzkrieg of set pieces. It is quite impressive what the visual effects team managed to pull off. Gone are the days of blurry, shaky-camera, explosion miasmas – everything looks crisp and polished, even more so than in 2012's The Avengers.
However, in the realm of character interaction, dialogue is spotty. For every snappy line that Downey Jr. whips out as the charismatic – becoming slightly less arrogant – Tony Stark, there's a terribly plain and meaningless interaction between minor characters that awkwardly pushes the plot forward with the subtlety of a plot-hole repair van backing out of Jon Favreau's driveway.
When Tony Stark isn't saving the film's pulse going, Gwyneth Paltrow (Pepper Potts) and Guy Pierce (Aldrich Killian) get a chance to play it up. Both do a fantastic job, leaving the only weak link in the support acting to Don Cheadle as the Iron Patriot which feels and looks as awkward as it sounds. Also, Sir Ben Kingsly (Gandhi, 1982) does a great job getting into the mind of the interestingly concieved Mandarin.
Iron Man 3 is really just another super-hero action movie. That means elongated violence and cheesy high-stakes scenarios are where the focus lies. I personally don't even consider "action" to be a genre of movie, as it would completely lack substance if that's all that a movie was. The action genre would be like a radio station that only played guitar solos. Sure, you'd get the big rush, but do you learn anything? Are you asking yourself questions after the credits roll? Is the movie emphatic enough with nothing but pillars of brutality and explosively holding it up to actively consume your thoughts days later?
For Iron Man 3, the answer is "No" to all of these. Despite that, I can't help asking myself another, more important question (to quote the great Maximus): "Are you not entertained? Are. You. Not. Entertained?…Is this not why you are here?" Now that I think about it, no Maximus, I am not – not entertained. In fact, when watching Iron Man 3 I was very entertained, as were those around me. So it is at this that I draw a conclusion. Iron Man 3 is an engaging movie. Not a critically thinking person's movie, but just a good old-fashioned super hero extravaganza.
In allegorical terms to Tony Stark's internal debate regarding man and metal suits, I'd say that it's not the action that makes the movie, but the movie that makes the action – this is, to some extent, true in Iron Man 3.
I give Iron Man 3,

76

after-credit scenes out of

100

creepy Stan Lee cameos.
Rubric:
Acting
Lead Role(s): 18/20
Supporting Cast: 7.5/10
Total = 25.5/30%
Directing
Pacing/Flow: 15/20
Cinematography: 6/10
Total = 21/30%
Writing
Dialogue: 11/15
Story: 10/15
Total = 21/30%
Visual/Audio
Special Effects/Sharpness: 5/5
Soundtrack: 3.5/5
Total = 8.5/10%
Final Score = 76%
-Alias "Zoo" Finch